We were delighted to be featured in St James's House's most recent publication: "Strive for Perfection: The Official Platinum Jubilee Edition". Produced with the Rolls-Royce Enthusiasts' Club, this beautiful volume commemorates the 70th anniversary of Queen Elizabeth II's accession to the throne and the remarkable royal heritage of Rolls-Royce and Bentley motor cars. While the book is only available to RREC's 10,000 members, we're happy to share this exclusive feature on Camber Aviation Management and CEO Thomas Chatfield.
Canada's Camber Aviation Management facilitates the creation of bespoke brand-new and pre-owned jets for a growing list of private, corporate and head-of-state clients
PRIVATE AVIATION is gaining popularity with private individuals and business leaders of multinational organisations as time-critical trips are often not possible on a commercial airline. However, when it comes to owning a private jet, a series of complex decisions must be made to meet the client's needs. From certification through to cabin layout, interior design and livery, each choice is critical: an ill-advised decision can cause significant delays, additional costs and frustration for the client. Not only is each piece of the completion process vital in its own right, it must also synchronise perfectly with all the other moving project parts. This is where Camber Aviation Management, a company specialising in bespoke aircraft completions, comes in.
"We have these wonderful relationships with people who appreciate the work that we do. In some ways, you could say our role is much like the conductor of an orchestra," says Camber's CEO, Thomas Chatfield. The company is expert in outfitting all types of aircraft, from refurbishing narrow-body jets, such as the Airbus 320 or Boeing 737, through to transforming commercial long-haul jets for private clients and heads of state. Camber can also take a manufacturer's "green" aircraft – a flyable plane not yet fitted with a cabin – and tailor it to a client's precise needs.

"The fundamental thing is listening and getting that person to articulate what's important to them," says Thomas. Camber then partners with some of the world's best designers, outfitters and artisans to put together a perfectly tailored solution for each client. This can incorporate new furniture designs, private bedrooms or flexible sleeping arrangements; a galley for self-catering or a private chef; or even a private state room with en suite bathroom. Camber also crafts personalised luxuries that have included a steam room for two with a marble bench that is, in fact, made of carbon fibre to save weight.
This attention to detail has won Camber prestigious industry accolades, including Best Private Jet Design Concept at the International Yacht & Aviation Awards 2021. Looking ahead, Camber continues to seek out the latest technical and design innovations to refine and perfect the aviation experience for their clients. "We have at least three conversations a week about new technologies," says Thomas. "In many cases, we'll be the first to incorporate it within an aircraft."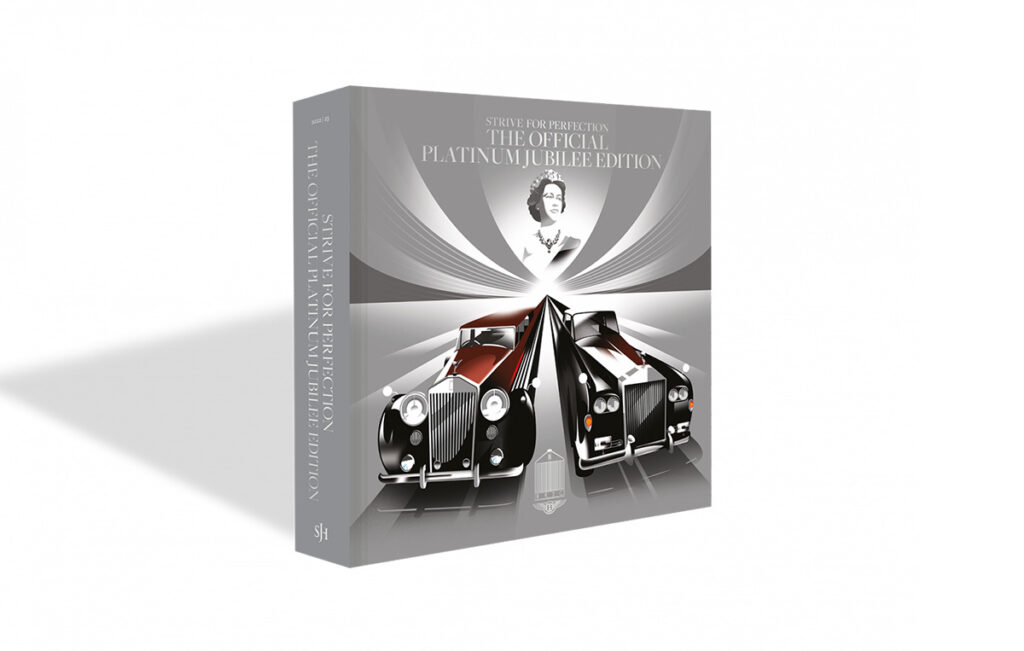 Written and edited by leading authors, Strive for Perfection: The Official Platinum Jubilee Edition also includes features on select luxury brands from around the world. The book is published by SJH Group and is distributed exclusively to the RREC's 10,000 members and affiliates. Copies will also be made available to all Rolls-Royce and Bentley showrooms. In total, only 30,000 copies of this stunning publication will be made available worldwide!