Cabin Refurbishment Management
You'd be amazed at what we can show you.
©2019 Camber Aviation Management – Pierrejean Vision – Kestrel Aviation Management
Much like your office or your home, you can restyle and modernise your aircraft. 
Much like your office or your home, you can restyle and modernise your aircraft. You may have purchased your aircraft new but have now decided that a refurbishment and systems upgrade is necessary. Luckily, refurbishing is quicker and far less expensive than outfitting a new one. Bombardier, Dassault, Gulfstream, Airbus and Boeing aircraft are all ideal candidates for updates.
With the installation of performance-enhancing modifications, fresh finishes and materials, upgraded cabin systems, and a new exterior livery, it will soon be difficult to tell the difference between your jet and a brand-new aircraft.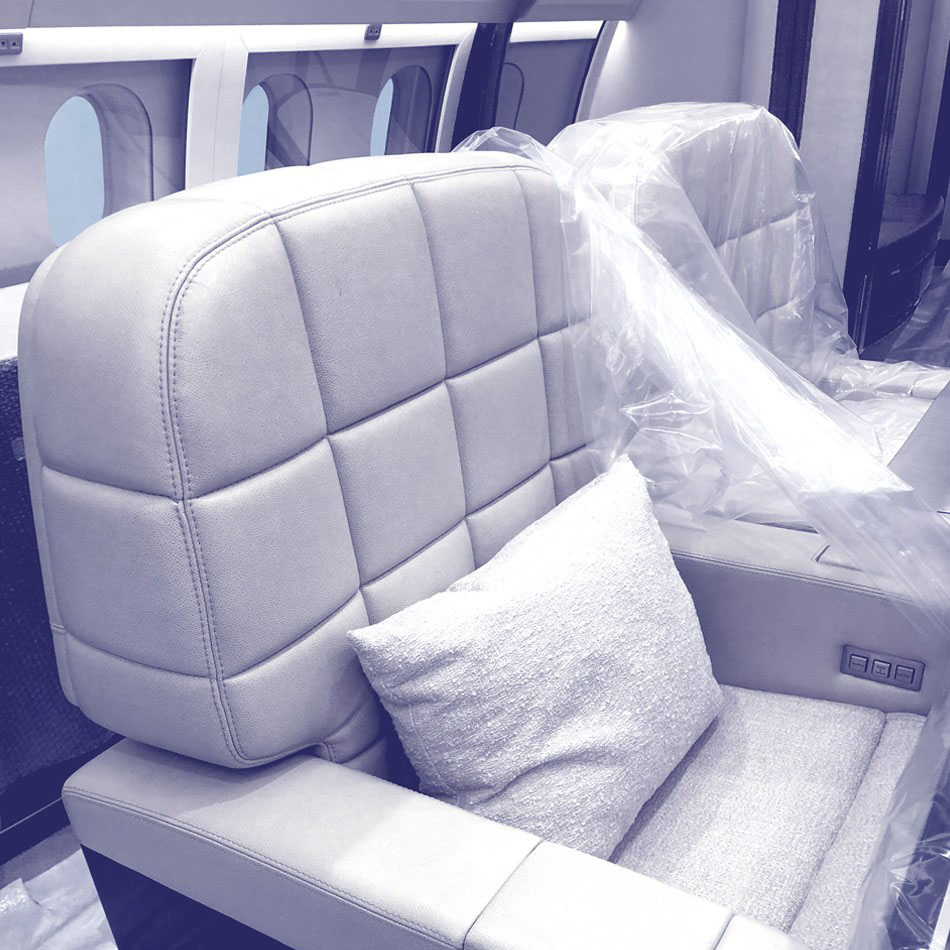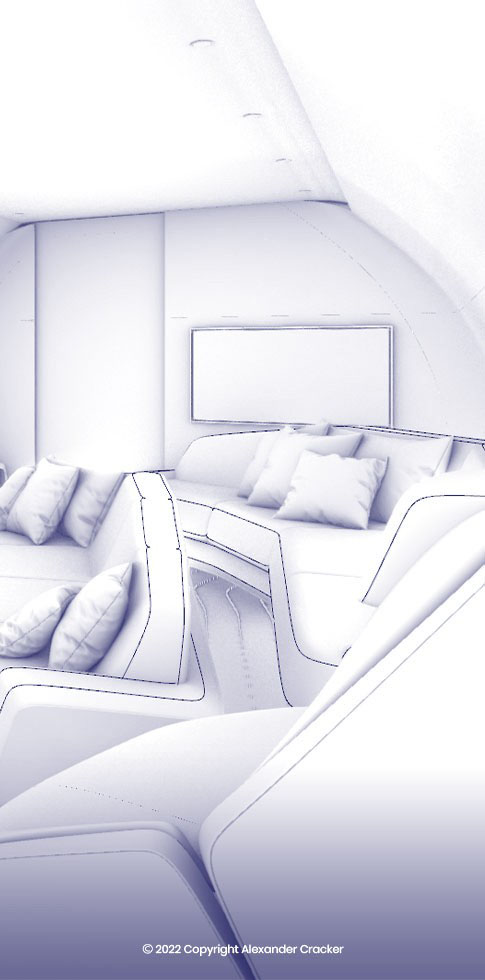 We analyse every aspect of an aircraft and present you with complete refurbishment possibilities and detailed budget estimates.
Savvy corporate jet buyers may purchase an aircraft with excellent pedigree but with a worn or outdated cabin. These aircraft are often attractively priced but may require refurbishment before entry into service. As the aircraft ages, its cabin begins to show signs of wear and the original, highly capable communications, entertainment and galley systems no longer meet an owner's and their passenger's expectations.
We professionally assess the aircraft's technical condition and develop a budgetary estimate for an innovative cabin redesign. This report provides the critical facts to support a potential buyer's decision.
We are known for our unmatched attention to detail
Updating Your Seasoned Jet Requires Seasoned Experts
We have the skills. All we need is your ideas and your aircraft.
We are experts for bringing tailor-made jet solutions to life and we apply these skills equally well to cabin refurbishments. We assist our clients by assessing their aircraft and making experience-based recommendations about the refurbishment package. Camber manages the entire process from work scope definition and maintenance facility negotiations through to drawing reviews, technical oversight and final inspection prior to aircraft re-delivery.